Jumbo bags (or Big bags, FIBC bulk bags), a type of container bag, are made of polypropylene (PP). They have a large size to contain and transport goods which have the load capacity between 500kg and 2500 kg.
When did Jumbo bags appear?
First, Jumbo bags (or FIBC), as we know today, are made from PVC rubber and usually used in the rubber industry to transport Carbon Black as well as used as a reinforcement in a variety of rubber products.
With the development of polypropylene (PP) in the 1960s, combined with advances in the textile industry, Jumbo bags as we we know today were born and rapidly applied by a wide variety of oil and chemical companies to store and transport powdered and granular products.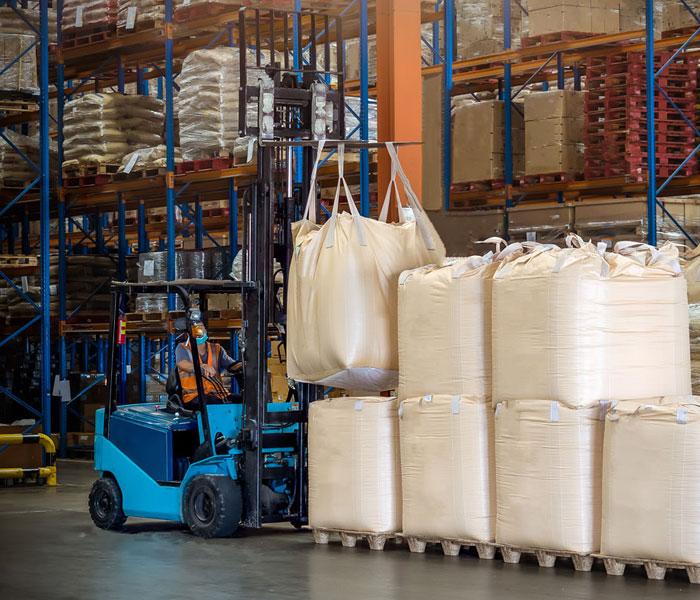 During the oil crisis of the 1970s, the Jumbo bag (FIBC) really played an important role in transporting huge quantities of cement to the Middle East from Europe for the rapid expansion of the oil producing countries. During the peak of growth, more than 50,000 cubic meters of cement were being shipped out on a weekly basis to serve the vast building program.
The modern FIBC bags transport goods weighing up to 1/4 tons per year and this number still keeps growing every year. This bag type is applied to handle, store and transport a variety of products, for like cereals, powdered chemicals and flour for livestock. With a capacity of up to 3m³ and load capability ranging (from half to 2 metric tons). Jumbo bags are highly cost effective, easily recyclable and are ideal bag for the free-flowing products such as granules, powders, pellets, etc.
What is the structure of Jumbo bags?
Jumbo bags are made of the large-sized PP woven fabric, coated or uncoated for the moisture-proof function. The woven PP fabric has 2 types: Circular or Flat, with the following styles:
+ Open top or duffle
+ Discharge spout or close bottom
+ Baffle
Specifications:
+ Body Fabric: 120 – 220 gsm, coated or uncoated (depend on the contained product).
+ Color: 3 main colors: white, beige and black.
+ Besides, there are other colours according to customer requirements.
+ SWL: 500kg – 2500 kg.
+ SF: 5:1 or 6:1
+ UV Protection: up to 1600 hours
+ Printing: Each Jumbo bag can print from 1 to 4 colors on 1 or 2 sides.
The detailed design of the bag can be changed to suit the contained products, packing equipment, storage conditions and transportation facilities.
What are Jumbo bags used for?
Jumbo bags are widely applied to pack goods and materials in some fields such as agricultural products, rice, wheat, coffee, pepper, cattle-feed, minerals, cement, etc. 
Where can you buy high-quality Jumbo bags?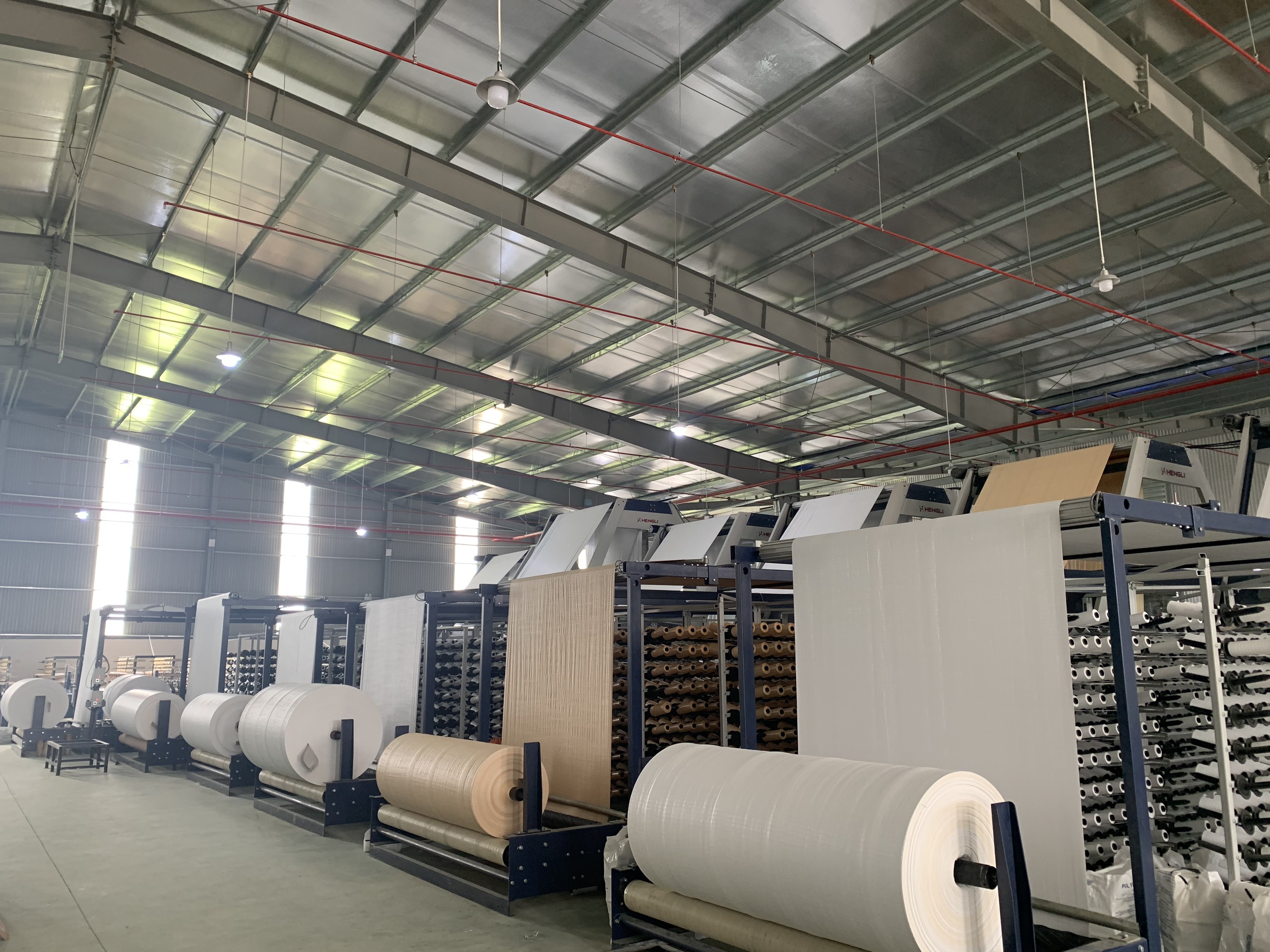 Song La Xanh Packaging Joint Stock Company, with a team of professional experts and modern assembly lines, specializes in providing Jumbo bags orders in the domestic and foreign market with the most competitive prices and best quality.